It is easy to log in and pay for your order.
Simply visit the Campsmart Website www.campsmart.net.au
and log into your account https://www.campsmart.net.au/_myacct
From there, you will be able to see your quote or unpaid order. You can select your preferred payment option and pay from within your account.
Step by Step pictorial guide below.
Step 1.
On the Campsmart Website, Click the Person Icon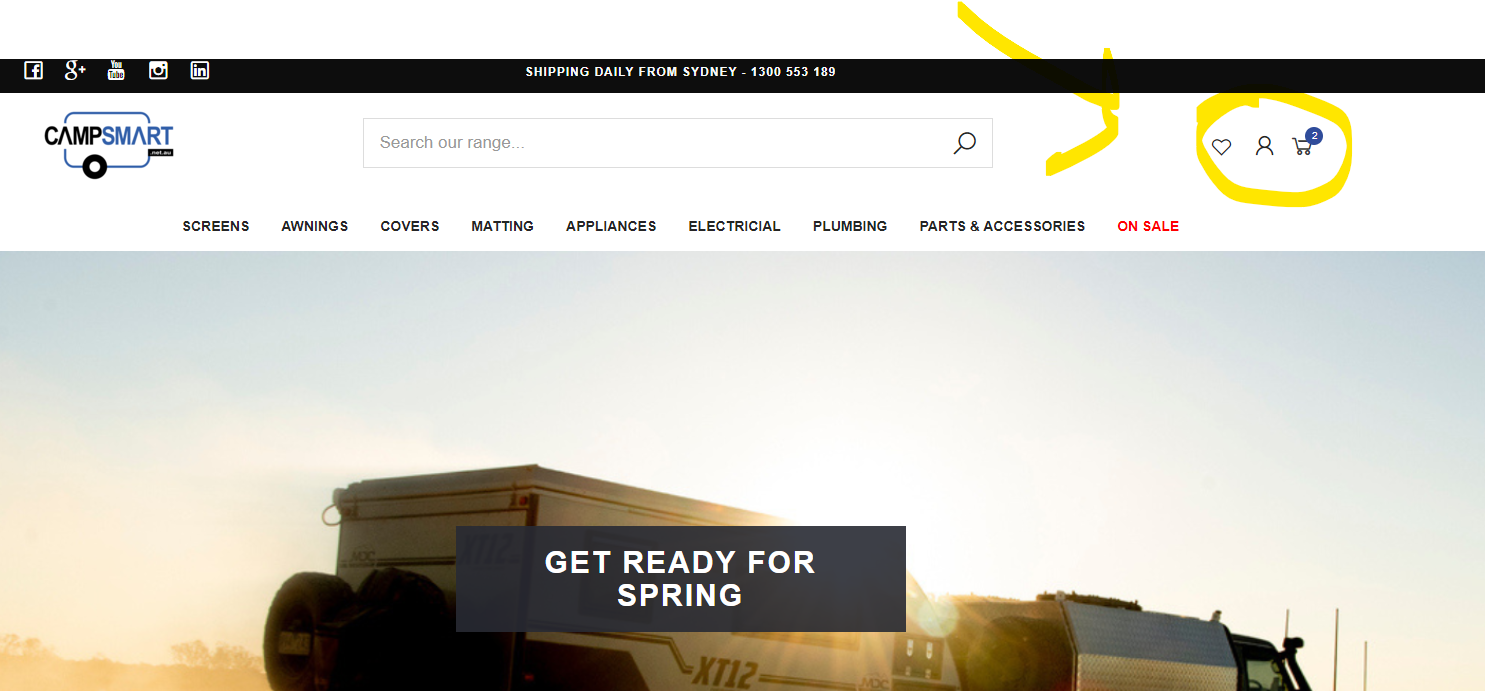 Step 2.
Sign in to your account.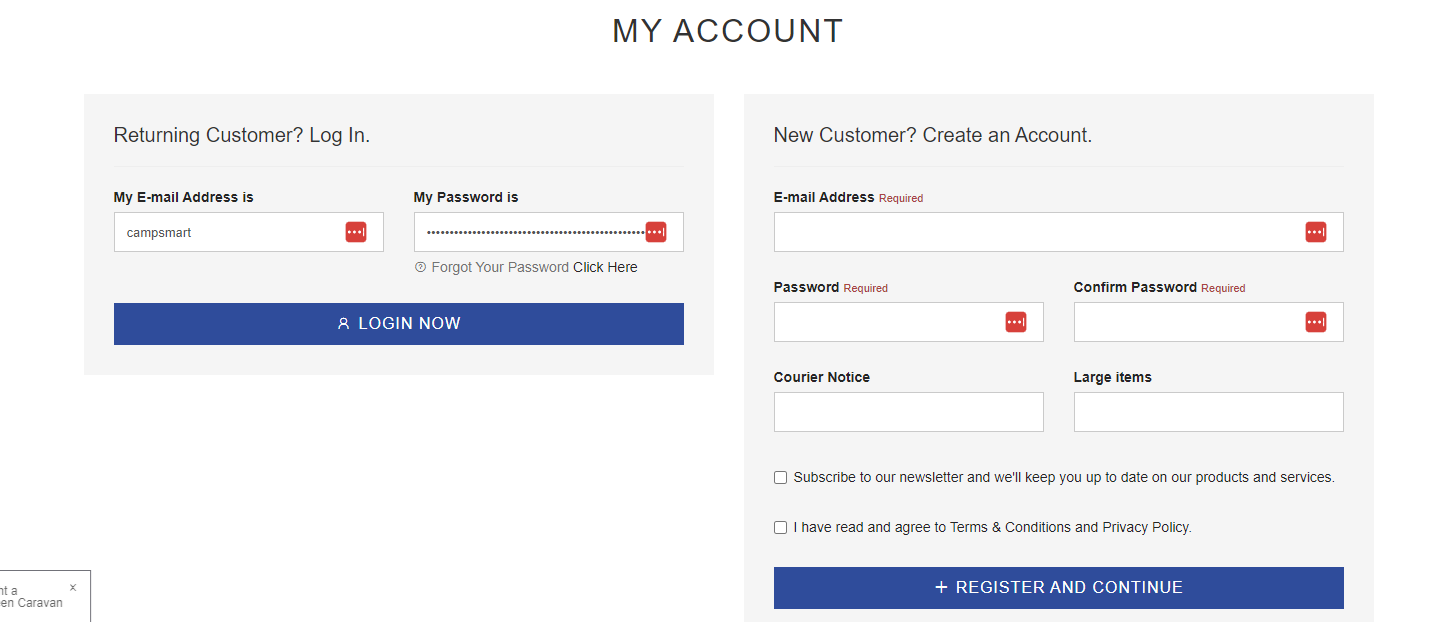 Step 3.
Select your unpaid orders and pay with your preferred payment method.